Webinar Overview@(Model.HeadingTag)>
After treatment ends, you may consider returning to work. In this webinar, Dr Karine Bilodeau discusses recent research that sheds light on some of the most common challenges people face while preparing for their return to work. Dr Christine Maheu and Maureen Parkinson, developers of cancerandwork.ca, share resources and expert tips on how to manage challenges and ensure a smooth transition back into the workplace.
Presenters roles:@(Model.HeadingTag)>
Dr Karine Bilodeau – Assistant professor in the Faculty of Nursing at the University of Montreal and researcher at the Maisonneuve-Rosemont Hospital Research Centre
Dr Christine Maheu – Associate professor in the Ingram School of Nursing, Faculty of Medicine at McGill University and team lead at
cancerandwork.ca
Maureen Parkinson – Vocational rehabilitation counsellor at BC Cancer and team lead at
cancerandwork.ca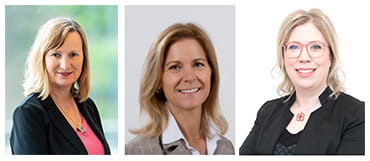 About Expert Angle@(Model.HeadingTag)>
Expert Angle is a webinar series hosted by experts that provides information and support to people living with cancer, cancer survivors and their families. This series is available on demand, which means you can watch the webinars at any time from the comfort of your home.